YOUR LOCAL ORAL SURGERY TEAM
Where experience
meets excellent
patient care.
Always Accepting New Patients . No Referral Required For Most Cases.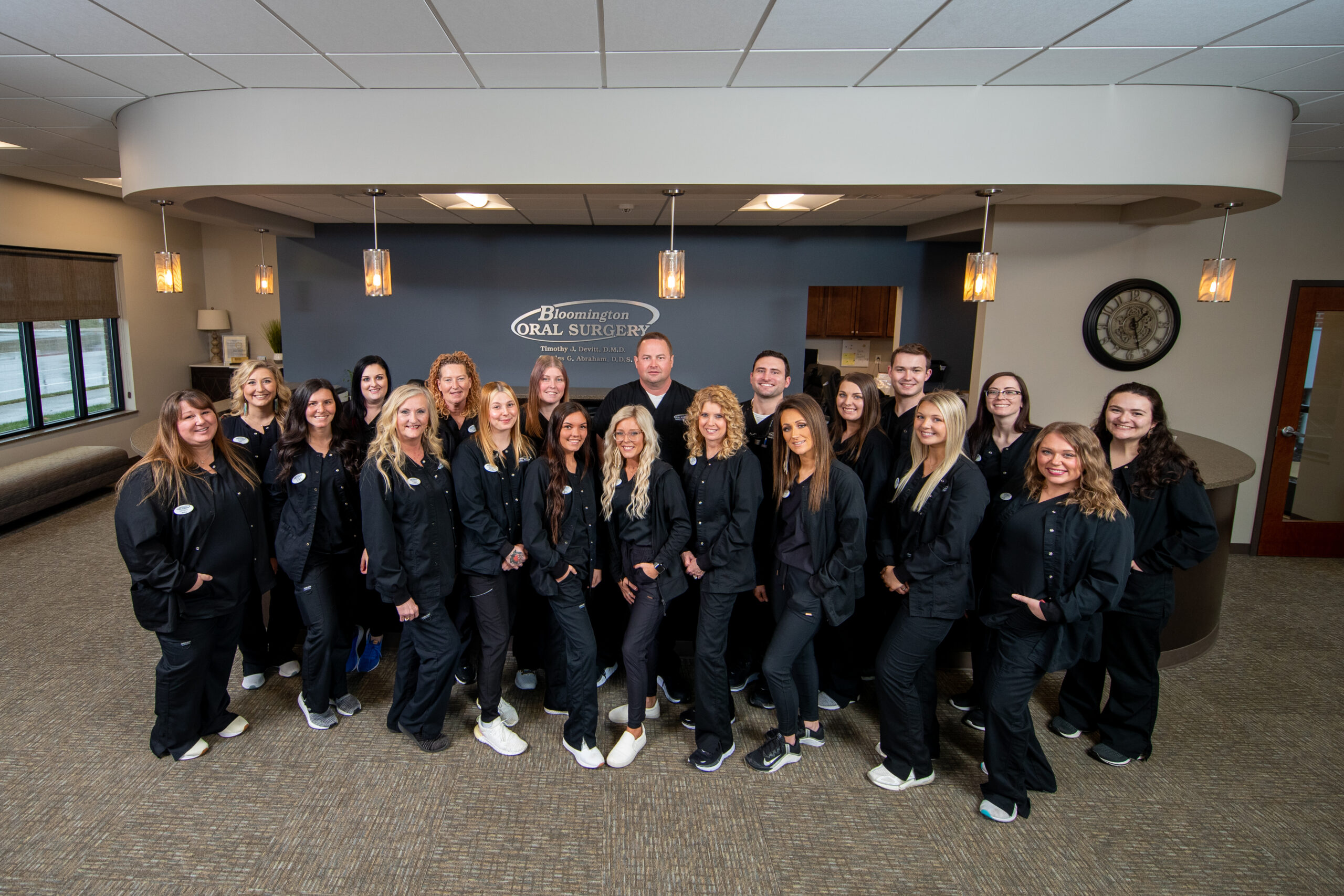 At Bloomington Oral Surgery, we provide state-of-the-art wisdom tooth extraction to protect the health of your smile.
"Thank you for always caring about me while I'm there.  You All Rock !!!!"
Bloomington Oral Surgery has made dental implants a cornerstone of our practice. 
"I had 4 teeth surgically removed via sedation. Felt fine within hours after the surgery no major or anything. Had amazing team thanks everyone for the great job!"
Whether you choose nitrous gas, local anesthetic, or IV sedation, we make sure our patients feel as comfortable as possible.


Make an Appointment Today.
Call Us at 812-332-2204
We Treat Patients Like Family
Choosing Bloomington Oral Surgery means you are choosing surgeons that genuinely care about their patient's well-being.  We follow up after procedures to ensure that our patients are doing well and are healing appropriately. We walk patients through every step of the process until all questions are answered. Request an appointment today to see how our expert staff can provide the care you need.
At Bloomington Oral Surgery, we know how to help you. Our board-certified surgeons and expert staff can provide the care you need to relieve the discomfort you feel.
We Accept a Variety of Dental Insurance Plans
There are many providers of dental insurance, all of which offer different levels of coverage. Bloomington Oral Surgery accepts all of the following insurance plans among many others.


Contact our office today to see if we accept your insurance plan.