At Bloomington Oral Surgery, we treat patients like family. It is a simple motto that defines everything we do! By providing the best care for our patients, we ensure our legacy of excellence in care and give our patients every reason for peace of mind. You can have full confidence in the oral surgeons on our team.
Oral & Maxillofacial surgeons in 2 locations.
Surgeons who specialize in oral and maxillofacial surgery must complete additional years of training after graduating from dental school. They are able to treat a broad range of issues that affect the mouth, face, and teeth. Procedures our surgeons offer include dental implant placement and wisdom teeth extraction, along with treatments to rebuild bone structure, help heal injuries to the face, and manage facial fractures and discomfort. Our surgeons and support staff have extensive training in anesthesia.
Our oral and maxillofacial surgeons at Bloomington Oral Surgery include:
Dr. Timothy J. Devitt, DMD
Dr. Charles G. Abraham, DDS
We invite you to contact our office today to learn more about our services or to arrange a consultation. We look forward to serving you!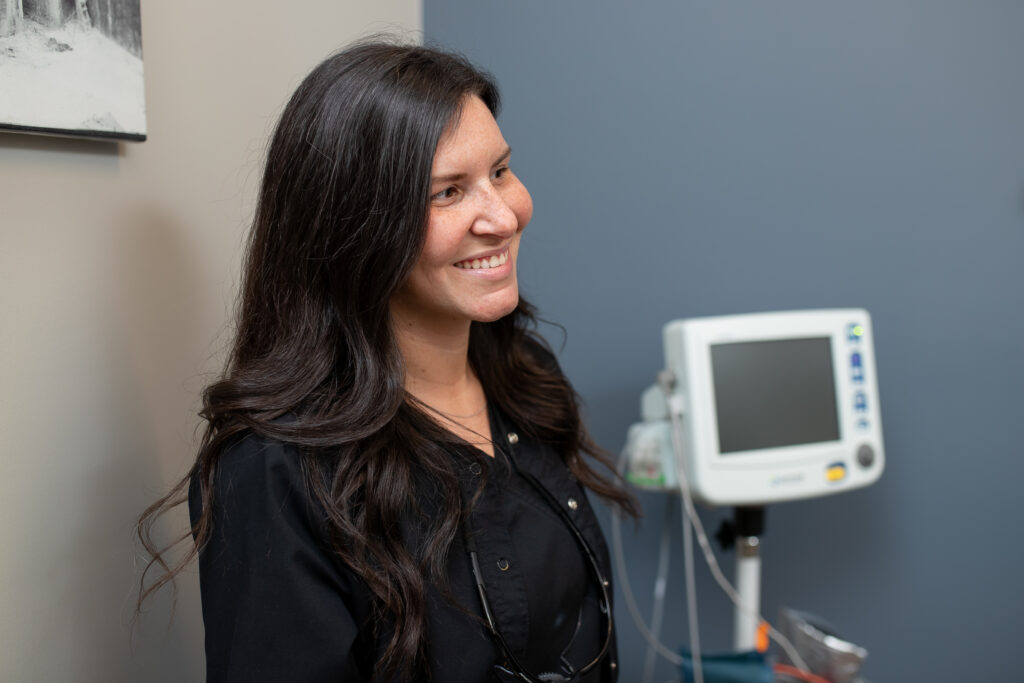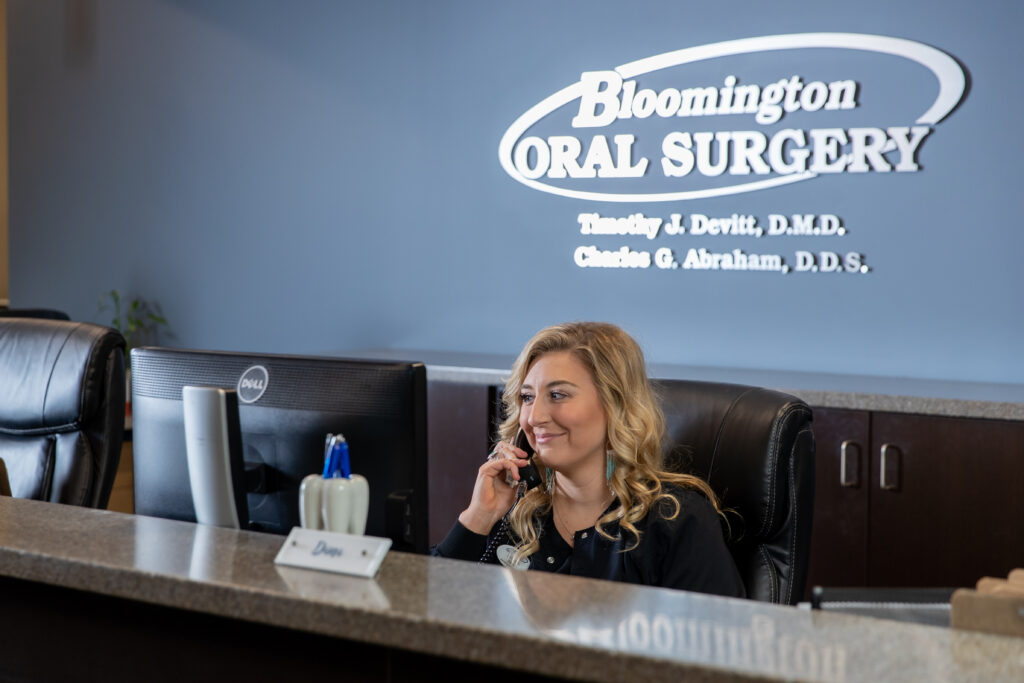 Thank you for entrusting Bloomington Oral Surgery with your oral surgery and dental needs. We are sure that you are aware of the ever-changing concerns of COVID-19. We want to take this opportunity to update you on all the precautions that our offices are taking to ensure the safety of our patients and staff. Our goal is to ensure the safety and sterile environment for everyone in the office. If you have symptoms of cough, respiratory distress, a fever, or have been in close contact with a COVID-19 patient we ask you to reschedule your appointment.
About our surgical assistants
and support staff
Our surgical staff is experienced, knowledgeable, and equipped to assist in IV sedation and surgical procedures. All staff members are CPR certified and undergo monthly training courses on emergency situations. The front office staff works regularly to refresh their knowledge of insurance and billing to better serve our patients.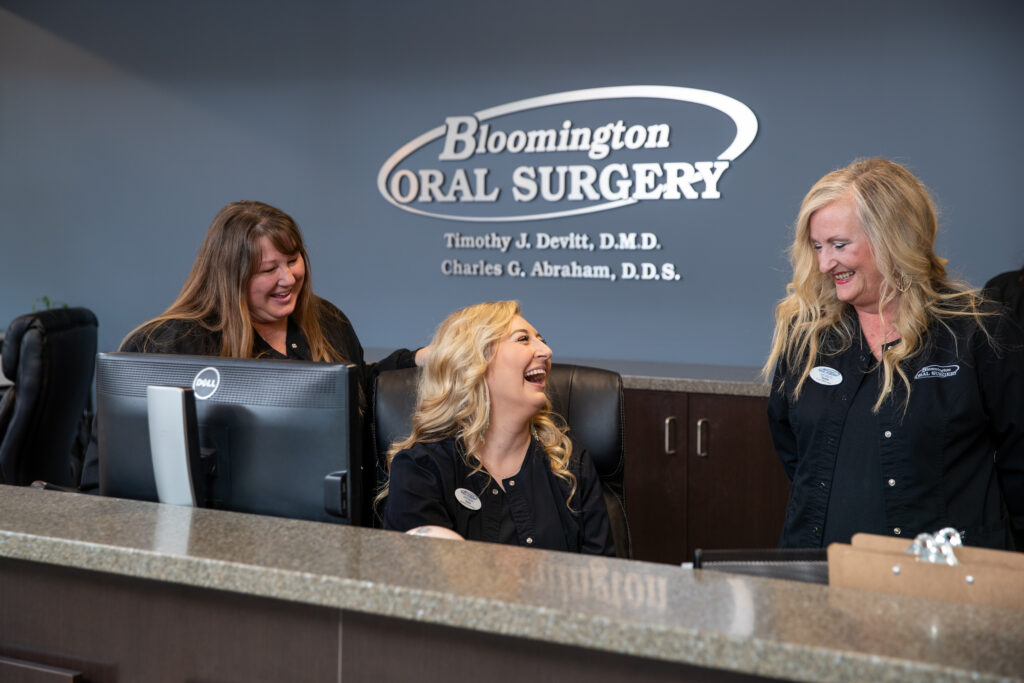 We are committed to providing the highest quality care in a comfortable and compassionate environment.
What are others saying about us?
"I was so happy that I went to him to have my teeth done. His office help & him were wonderful. I have anxiety so bad & I have no memory of my procedure. I would definitely recommend him."
"Never liked going to the denist or had surgery of any kind, so I was highly skeptical and honestly afraid. Heard tons of horror stories from friends about how getting their wisdom teeth taken out was painful and terrifying. I called and made an appointment, in which they were very helpful in meeting my busy schedule. I was treated very well and was in and out in about 45 min. and had all four wisdom teeth removed. Slight pain that day, but by the second day almost all pain and discomfort was gone. The Doc made a follow-up call which I found very professional, and overall I would have to say the experience was quite fun. No more wisdom tooth issues!!!!! I highly recommend this office for any denistry needs!!! Thanks Dr. Devitt and the rest of your team!"