Patient information Overview
Prepare for your Bloomington Oral Surgery visit.
Here are some resources to help you prepare for your visit to our office. Feel free to contact our office for more information.
Our surgical capabilities
The surgical staff at Bloomington Oral Surgery have over 150 years of combined experience in the dental field. All employees are CPR certified and have continuous training in all aspects of oral surgery. Our front office staff are well versed on dental insurance policies, insurance pre-determinations / billing, as well as post op instructions.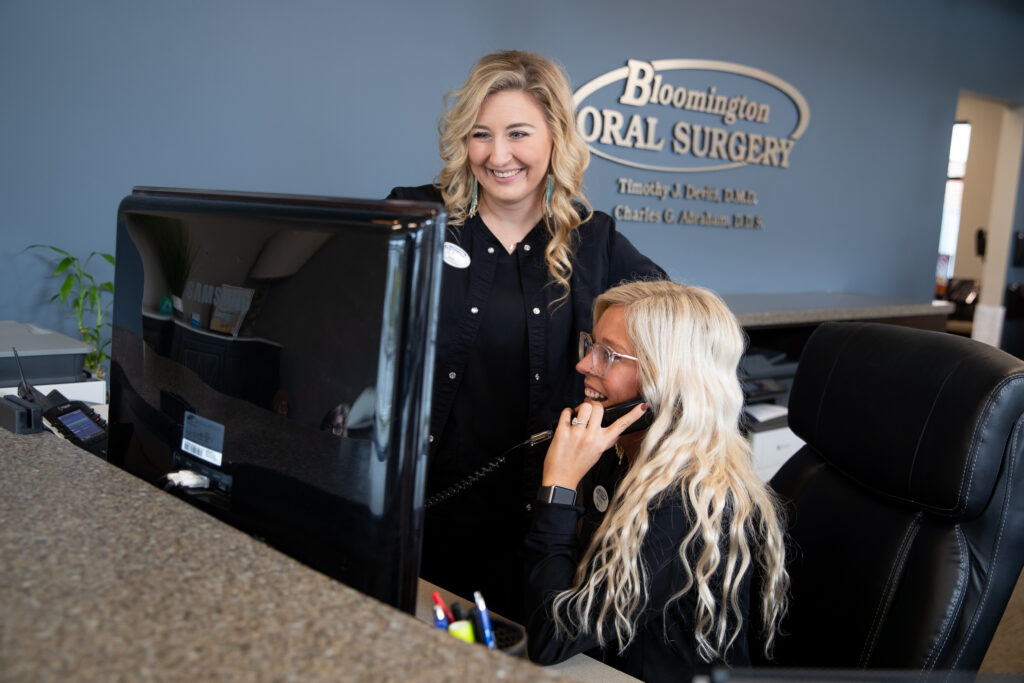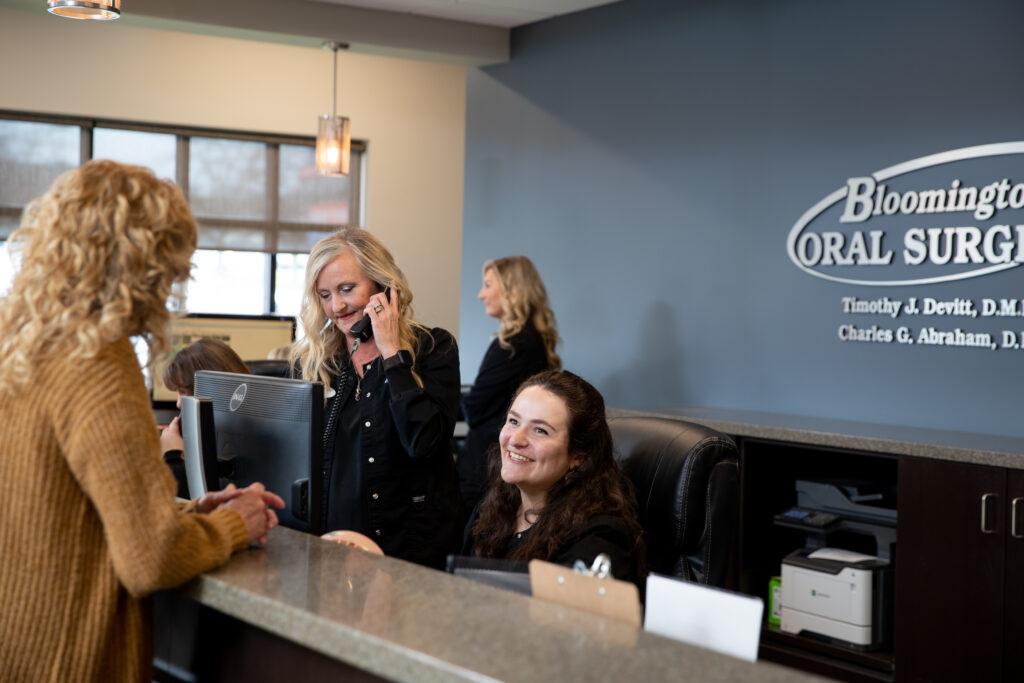 The surgical staff at Bloomington Oral Surgery are experienced, certified oral and maxillofacial surgical assistants who assist in the administration of IV sedation and surgery in our state-of-the-art office setting. All staff are informed administrative personnel well versed in health and insurance policies and are CPR certified. Patients are continuously monitored during and after surgery.
We are committed to providing the highest quality care in a comfortable and compassionate environment.
What are others saying about us?
"I was so happy that I went to him to have my teeth done. His office help & him were wonderful. I have anxiety so bad & I have no memory of my procedure. I would definitely recommend him."
"Never liked going to the denist or had surgery of any kind, so I was highly skeptical and honestly afraid. Heard tons of horror stories from friends about how getting their wisdom teeth taken out was painful and terrifying. I called and made an appointment, in which they were very helpful in meeting my busy schedule. I was treated very well and was in and out in about 45 min. and had all four wisdom teeth removed. Slight pain that day, but by the second day almost all pain and discomfort was gone. The Doc made a follow-up call which I found very professional, and overall I would have to say the experience was quite fun. No more wisdom tooth issues!!!!! I highly recommend this office for any denistry needs!!! Thanks Dr. Devitt and the rest of your team!"