Prepare your smile for your new denture with pre-prosthetic surgery
Bloomington Oral Surgery offers a range of advanced services and procedures in the area of oral maxillofacial and implant surgery. If you are in the process of denture placement, you may need to undergo pre-prosthetic surgery prior to placement.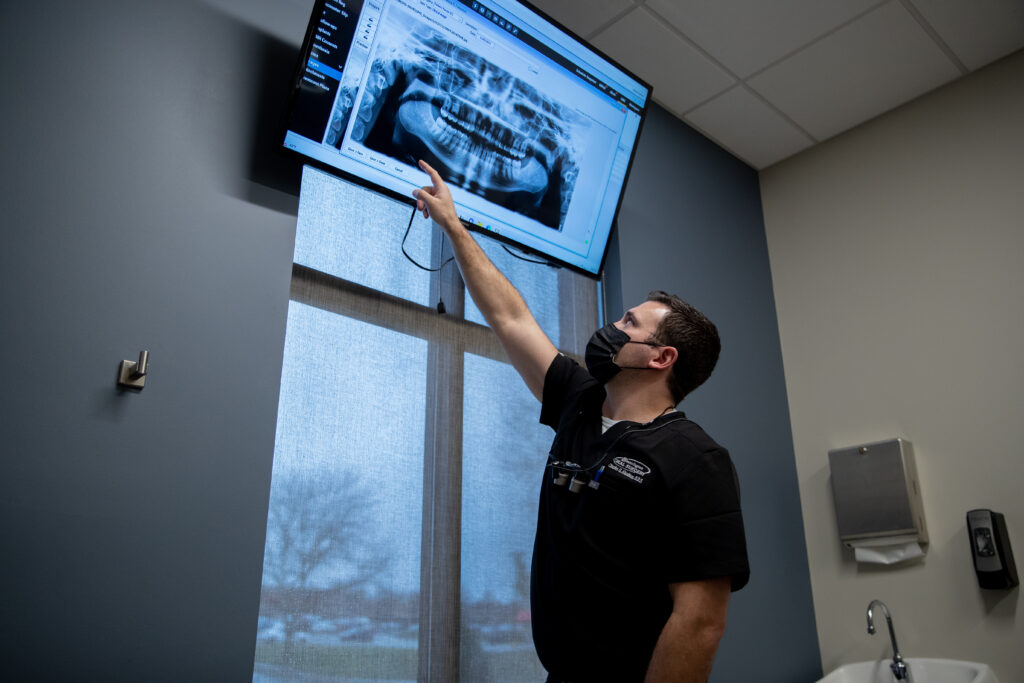 What Is Pre-Prosthetic Surgery?
Before placing a complete or partial denture—also called a "prosthetic"—some patients must have some minor surgical work done to prepare the mouth. Pre-prosthetic surgery is the process of preparing your mouth before placing a prosthesis. Our office handles a variety of pre-prosthetic surgical procedures for our clients.
It is important that the bone ridge of your mouth is of the right size / shape before a prosthetic can be placed. The bone ridge can be surgically reduced to accommodate the denture. Sometimes, part of the bone may need to be removed before the denture can be placed. In other cases, if a tooth was removed, the exposed bone may be jagged and sharp, requiring smoothing or reshaping.
Pre-prosthetic surgical procedures.
At Bloomington Oral Surgery, we know how to help you. Our board-certified surgeons and expert staff can provide the care you need to relieve the discomfort you feel.
What are others saying about us?
"I was so happy that I went to him to have my teeth done. His office help & him were wonderful. I have anxiety so bad & I have no memory of my procedure. I would definitely recommend him."
"Never liked going to the denist or had surgery of any kind, so I was highly skeptical and honestly afraid. Heard tons of horror stories from friends about how getting their wisdom teeth taken out was painful and terrifying. I called and made an appointment, in which they were very helpful in meeting my busy schedule. I was treated very well and was in and out in about 45 min. and had all four wisdom teeth removed. Slight pain that day, but by the second day almost all pain and discomfort was gone. The Doc made a follow-up call which I found very professional, and overall I would have to say the experience was quite fun. No more wisdom tooth issues!!!!! I highly recommend this office for any denistry needs!!! Thanks Dr. Devitt and the rest of your team!"