Any injury to the teeth or gums can be serious and should not be ignored. Understanding what types of oral health issues require emergency dental care can help you stay calm in serious situations and protect your oral health. It can also help you avoid unnecessary trips to the emergency room. Some oral injuries require immediate treatment, such as a knocked out tooth, while others can wait until normal business hours. For example, there is no need to rush to urgent care over a lost filling.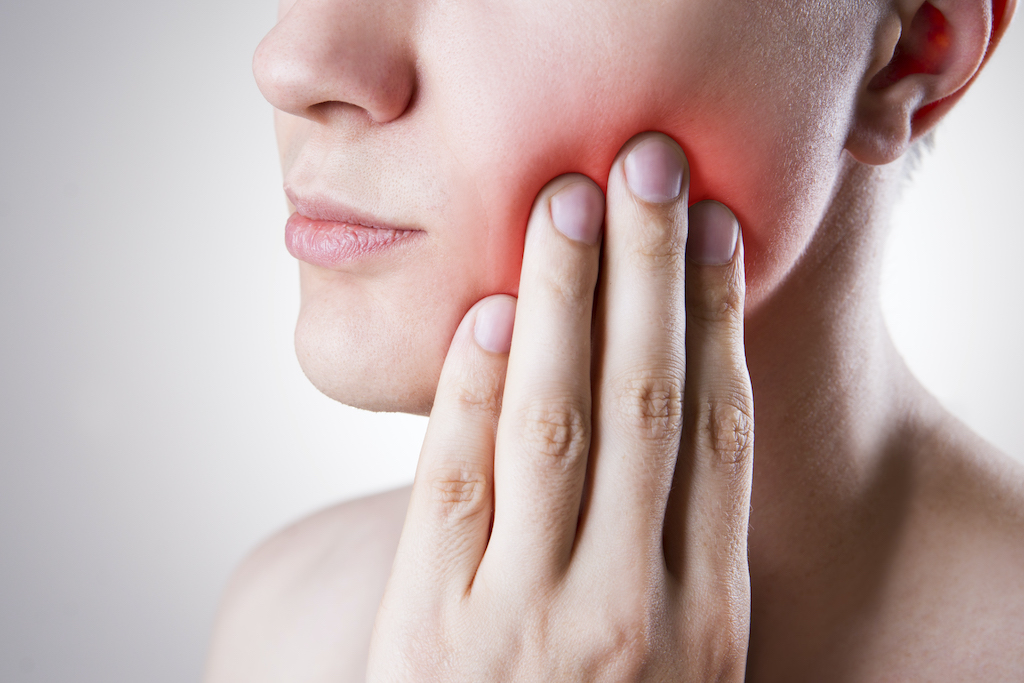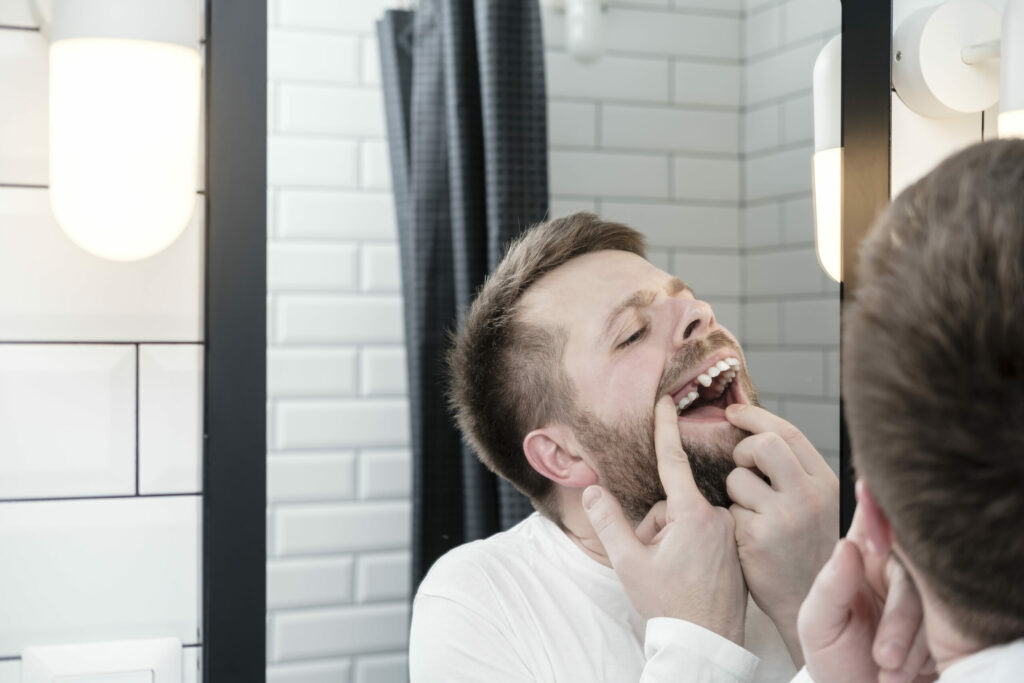 Do I need emergency dental care?
First, call a dentist's office. The staff can ask questions about your injuries and determine whether you need to come into the office or go to urgent care. Call your dentist even outside of their normal business hours: they may have an answering service or an emergency line.
In general, if something hurts, you may have an emergency. Injuries that require immediate dental care include:
Knocking out an adult tooth
Jaw injuries
Possible fractures
A punctured lip


If you have injured your lip or tongue and are unable to control bleeding with pressure or a cold compress, seek medical attention.
Not every injury requires emergency care, though. Depending on the severity of the injury and the location of the tooth, a cracked or broken tooth may not constitute an emergency.
If you cannot reach your dentist, visit the nearest emergency room and to determine whether the injury can wait or needs immediate care.
What to do for a knocked-out tooth.
Knocking out a permanent tooth is one of the most serious dental emergencies. If you act quickly, there is a good possibility of saving the tooth. Your dentist needs to replace the tooth in the gums as soon as possible after the injury so that the bone can reattach to the tooth root. 
To protect your tooth until you can see your dentist:
Avoid touching any part of the tooth that was under the gum
Handle the tooth carefully
If the tooth is dirty, hold the upper part and rinse it with milk. You can also use water if no milk is available.
Do not wipe the tooth with a washcloth or other fabric
Keep the tooth moist. Store the tooth in a glass of milk, between your cheek and gum, or in a cup with saliva.

Knocking out a permanent tooth is one of the most serious dental emergencies. If you act quickly, there is a good possibility of saving the tooth. Your dentist needs to replace the tooth in the gums as soon as possible after the injury so that the bone can reattach to the tooth root. 
You can also try to replace the tooth into its socket in the gums. Make sure it is facing the correct way first, but do not try to force it into place. If it does not easily slip into place, keep it moist and go to your dentist as soon as possible.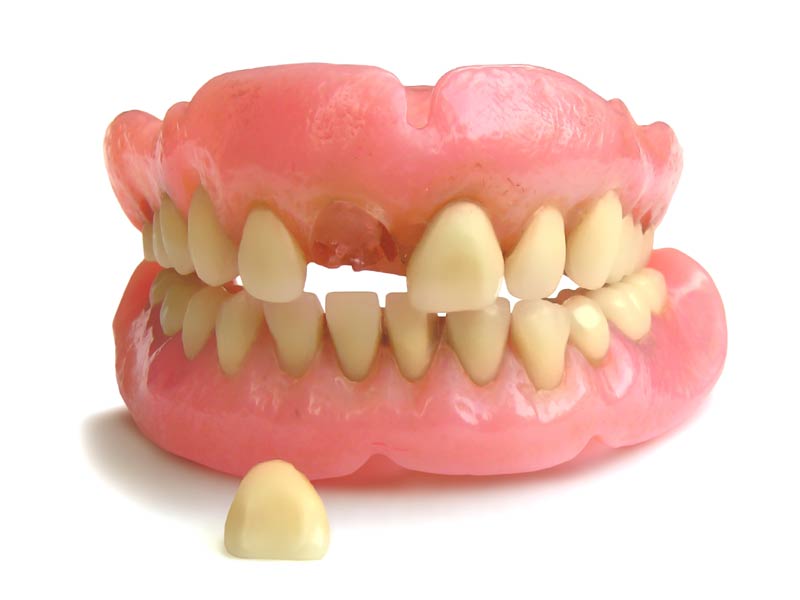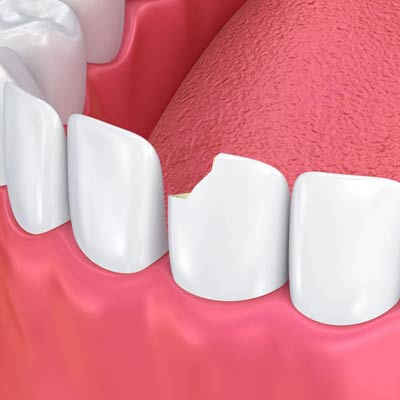 What to do for a broken tooth.
Chips, cracks, fractures, or breaks can result in serious damage to your oral health. However, they may not need immediate dental care. Call your dentist's office if you break a tooth and the staff can determine whether your symptoms require emergency care. Typically, they will try to get you into the office the same day.
In some cases, you may only notice a chip or crack because of a sharp edge on your tooth. In others, the fracture may expose or damage nerves, leading to dental sensitivity, discomfort, or pain. Different types of breaks require different care.
If you crack a tooth, you need to see a dentist. In some cases, the tooth looks fine, but hurts when you put pressure on it or when you drink something hot or cold. A tooth that hurts all the time may have nerve damage and is a sign of a serious condition. For some patients, cracked teeth only hurt when they release pressure from the tooth. 
As soon as you notice a break, you should see your dentist. Breaks often damage the nerves inside of your teeth. While you do not need to go to the emergency room for a break, try to make an appointment for the same day. Until your appointment:
Periodically rinse your mouth with warm water
Use a cold pack to reduce swelling and relieve pain
Take an over-the-counter pain medication
Apply pressure with gauze or a damp tea bag if there is bleeding

If you cannot see your dentist right away, you can use dental cement from a drugstore to cover the broken tooth. Dental cement can hold your tooth together temporarily and prevent further damage. 
Trauma to the inside of the mouth is quite common. A fall or a blow to the face can cause your teeth to cut the surface of your lips, tongue, or cheeks. This type of injury can bleed heavily, due to the rich supply of blood in the area. However, the soft tissue usually heals quickly.
The first step is to rinse out your mouth with salt water or hydrogen peroxide. In many cases, this will clear out the blood and allow you to determine the extent of the injury. If bleeding continues, apply pressure using a clean cloth for at least five minutes. Ice or a cold compress can limit swelling, bleeding and discomfort. 
You should seek medical care if:
Pressure and cold compresses do not control the bleeding
The cut crosses the border between the lip and facial skin
You have a clearly deep cut
The lip is punctured


If, after the first couple of days, you develop symptoms of an infection, such as redness, fever, pus, or swelling, contact your dentist right away as you may need an antibiotic.
Sometimes, dental fillings or crowns fall out. This situation is rarely an emergency. However, it can be painful and you should see your dentist promptly after it happens. Your filling or crown was in place for a reason and leaving it untreated can cause other issues to develop. You can protect and seal the tooth surface with dental cement until you can see your dentist.
At Bloomington Oral Surgery, we know how to help you. Our board-certified surgeons and expert staff can provide the care you need to relieve the discomfort you feel.
What are others saying about us?
"I was so happy that I went to him to have my teeth done. His office help & him were wonderful. I have anxiety so bad & I have no memory of my procedure. I would definitely recommend him."
"Never liked going to the denist or had surgery of any kind, so I was highly skeptical and honestly afraid. Heard tons of horror stories from friends about how getting their wisdom teeth taken out was painful and terrifying. I called and made an appointment, in which they were very helpful in meeting my busy schedule. I was treated very well and was in and out in about 45 min. and had all four wisdom teeth removed. Slight pain that day, but by the second day almost all pain and discomfort was gone. The Doc made a follow-up call which I found very professional, and overall I would have to say the experience was quite fun. No more wisdom tooth issues!!!!! I highly recommend this office for any denistry needs!!! Thanks Dr. Devitt and the rest of your team!"