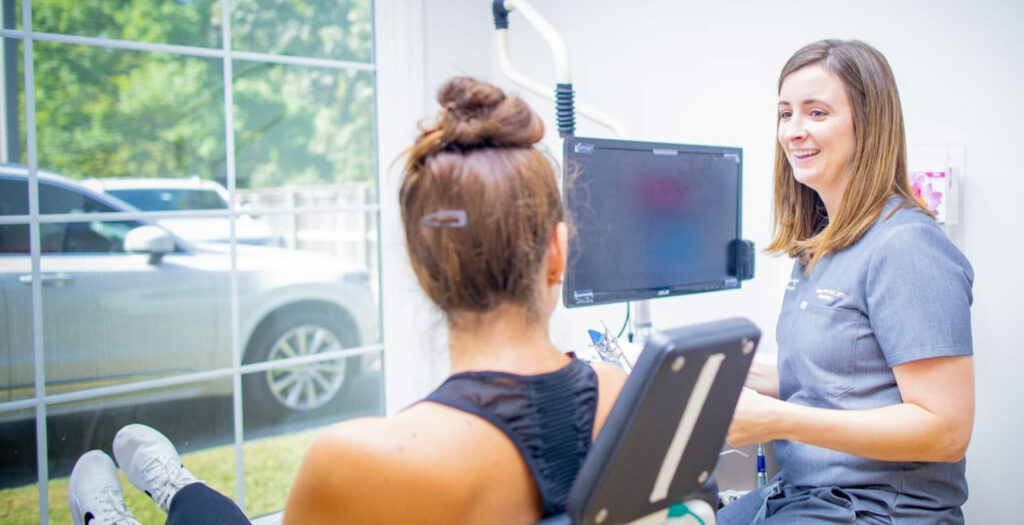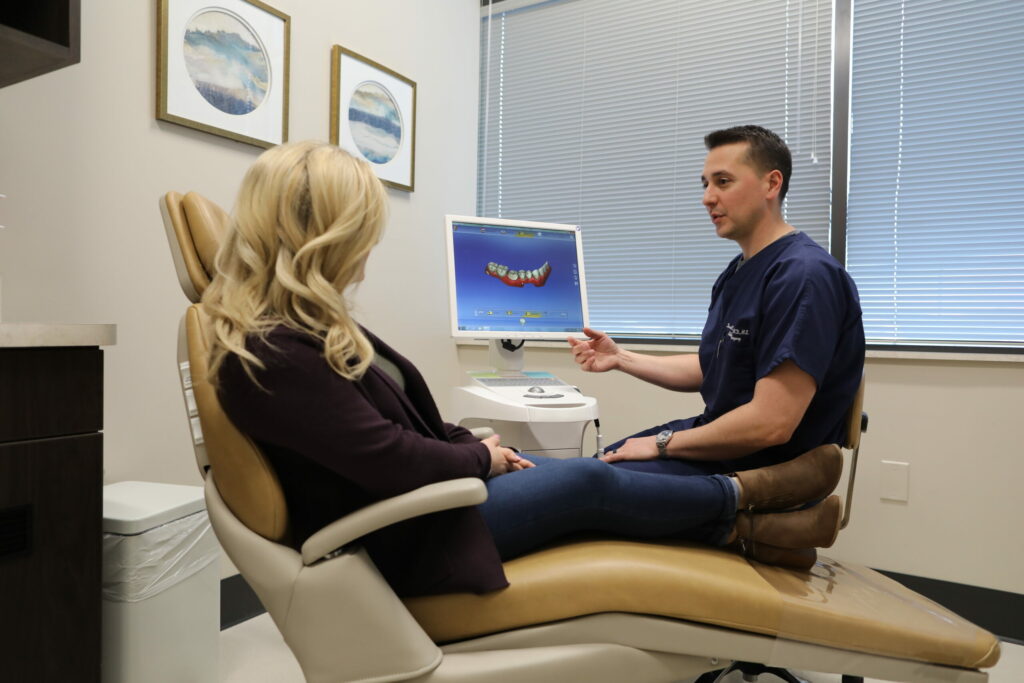 Benefits of Dental Implants
Dental Implants are a long term solution with many advantages. These include but are not limited to:
Approved Appearance. A superior esthetic result. Feels and looks like a natural tooth. Prevents and minimizes bone loss which will cause a change in facial structures over time.
Improved Function. NO movement when eating or speaking. Adhesives and metal clasps are NOT required. Regain up to 90% of your chewing ability – difference between eating scramble eggs to a steak dinner.
Improved Oral Health. Does NOT require cutting down healthy adjacent teeth, as a bridge does. Leaving your nearby natural teeth intact. Requires regular brushing, flossing, and dental hygiene appointments only – NO special attention.
Durability. Dental implants are designed to last a lifetime with proper care. Highly predictable solution with long term studies showing high success rates.


Just as with any surgery, there can be discomfort. However, it is very common to have more discomfort from the tooth extractionthan with the implant placement. The placement is a controlled procedure performed by Dr. Devitt or Dr. Abraham who use their unique training in sedation dentistry to enhance patient comfort. Special care will be taken to stay connected with you after the surgery to be sure that you remain comfortable.
Experience the benefits of 3D imaging for your procedure.
Dental implants can be more cost effective than many other methods of tooth replacement. The basic reason for this cost differential is due to the fact that other treatments require the compromise of adjacent healthy teeth, procedures to preserve the integrity of facial structures, extensive repairs, and replacements. Although portions of the procedures involved may be covered by dental insurance, the implant itself is not always. However, as implants are considered the standard of care in many instances, insurance coverage is improving. Rest assured, we will be persistent in doing what we can in obtaining insurance coverage for our patients. 
At the end of your implant consultation, you will meet with our treatment coordinator who will discuss in detail all treatment plan costs. We will send pre-authorization information into your insurance and provide payments options.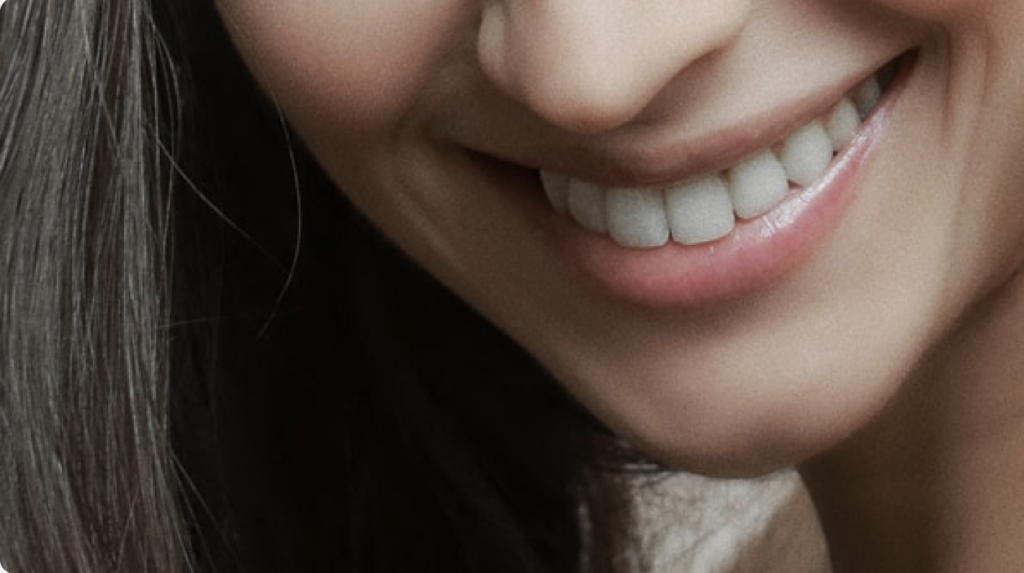 At Bloomington Oral Surgery, we know how to help you. Our board-certified surgeons and expert staff can provide the care you need to relieve the discomfort you feel.
What are others saying about us?
"I was so happy that I went to him to have my teeth done. His office help & him were wonderful. I have anxiety so bad & I have no memory of my procedure. I would definitely recommend him."
"Never liked going to the denist or had surgery of any kind, so I was highly skeptical and honestly afraid. Heard tons of horror stories from friends about how getting their wisdom teeth taken out was painful and terrifying. I called and made an appointment, in which they were very helpful in meeting my busy schedule. I was treated very well and was in and out in about 45 min. and had all four wisdom teeth removed. Slight pain that day, but by the second day almost all pain and discomfort was gone. The Doc made a follow-up call which I found very professional, and overall I would have to say the experience was quite fun. No more wisdom tooth issues!!!!! I highly recommend this office for any denistry needs!!! Thanks Dr. Devitt and the rest of your team!"