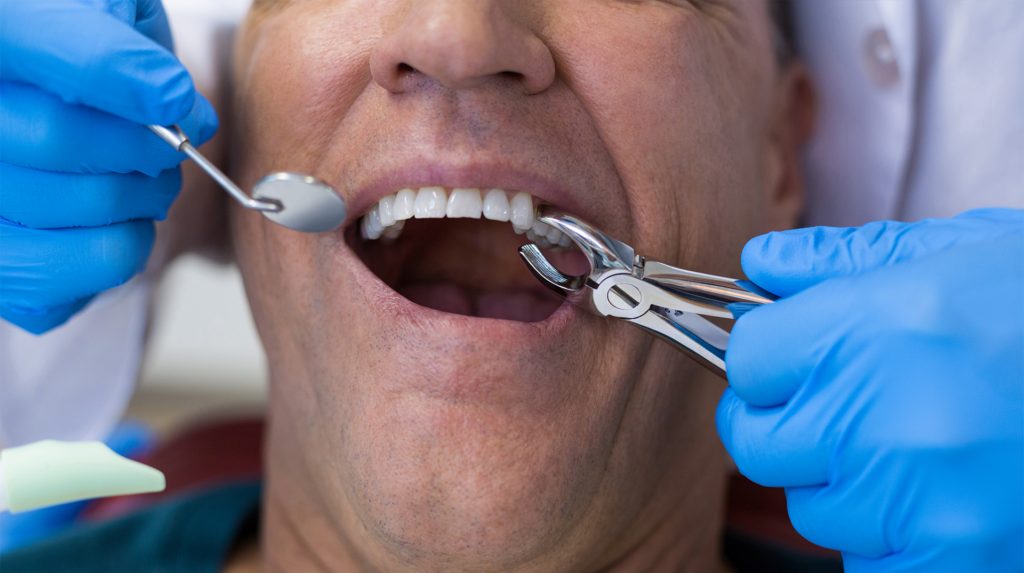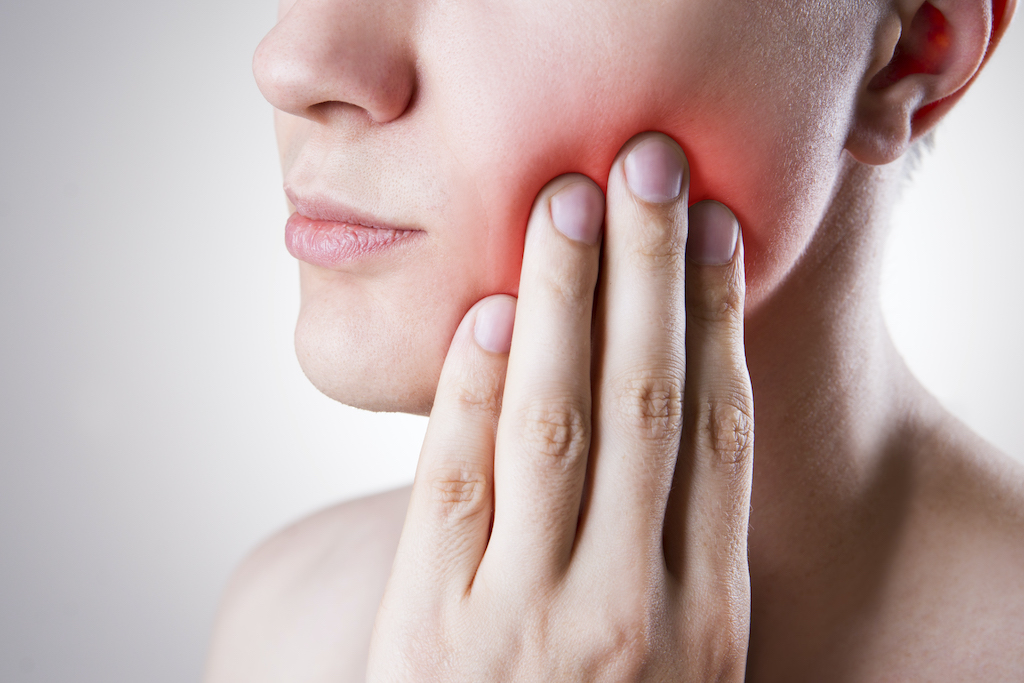 After tooth extraction, it's important for a blood clot to form to stop the bleeding and begin the healing process. Bite on a gauze pad for 30-45 minutes immediately after the appointment. If the bleeding or oozing still persists, place another gauze pad and bite firmly for another 30 minutes. You may have to do this several times to staunch the flow of blood.
After the blood clot forms it is important to not disturb or dislodge the clot. Do not rinse vigorously, suck on straws, smoke, drink alcohol or brush teeth next to the extraction site for 72 hours. These activities may dislodge or dissolve the clot and hinder the healing process. Limit vigorous exercise for the next 24 hours, as this increases blood pressure and may cause more bleeding from the extraction site.
After the tooth is extracted you may feel some pain and experience some swelling. An ice pack or an unopened bag of frozen peas or corn applied to the area will keep swelling to a minimum. Take pain medications as prescribed. The swelling usually subsides after 48 hours.
Use pain medication as directed. Call our office if the medication doesn't seem to be working. If antibiotics are prescribed, continue to take them for the indicated length of time even if signs and symptoms of infection are gone. Drink lots of fluids and eat nutritious, soft food on the day of the extraction. You can eat normally as soon as you are comfortable.
It is important to resume your normal dental routine after 24 hours. This should include brushing and flossing your teeth at least once a day. This will speed healing and help keep your mouth fresh and clean.
After a few days you should feel fine and can resume your normal activities. If you have heavy bleeding, severe pain, continued swelling for 2-3 days, or a reaction to the medication, call our office immediately.
At Bloomington Oral Surgery, we know how to help you. Our board-certified surgeons and expert staff can provide the care you need to relieve the discomfort you feel.
We are committed to providing the highest quality care in a comfortable and compassionate environment.
What are others saying about us?
"I was so happy that I went to him to have my teeth done. His office help & him were wonderful. I have anxiety so bad & I have no memory of my procedure. I would definitely recommend him."
"Never liked going to the denist or had surgery of any kind, so I was highly skeptical and honestly afraid. Heard tons of horror stories from friends about how getting their wisdom teeth taken out was painful and terrifying. I called and made an appointment, in which they were very helpful in meeting my busy schedule. I was treated very well and was in and out in about 45 min. and had all four wisdom teeth removed. Slight pain that day, but by the second day almost all pain and discomfort was gone. The Doc made a follow-up call which I found very professional, and overall I would have to say the experience was quite fun. No more wisdom tooth issues!!!!! I highly recommend this office for any denistry needs!!! Thanks Dr. Devitt and the rest of your team!"